current issue September 2014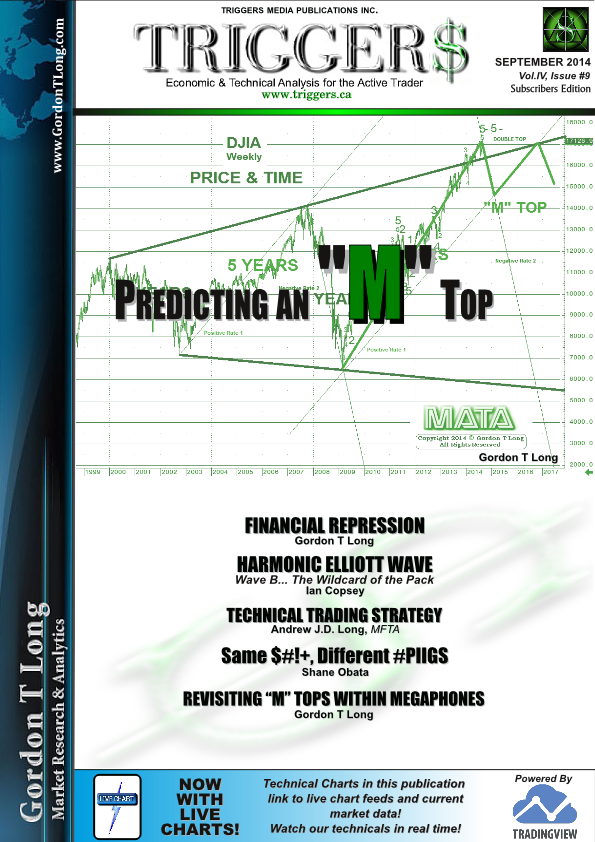 want a look inside? FREE Public Edition
issue #9, Vol IV

Welcome to TRIGGER$
More than just another trading magazine, each issue is a complete market report for your due diligence!
Gordon takes a look at "M" Tops this month, discussing what we are watching for, why they occur, and giving a brief history of their appearances in his Cover and Feature articles.
Ian Copsey from Harmonic Elliott Wave continues his series in Wave B… Wildcard of the Pack.
Shane gives us some macro research in his feature Same $#!+, Different $PIIGS
The DRIVER$ section features and article from Gordon on Financial Repression.
I look at a couple of charts in this month's Mentor: Technical Trading Strategy.
All the usual as always + more! for your due diligence and current market understanding.
WATCH THE HPTZ METHODOLOGY IN ACTION
article : what is (& isn't) possible with technical analysis
special free gold report