current issue July 2014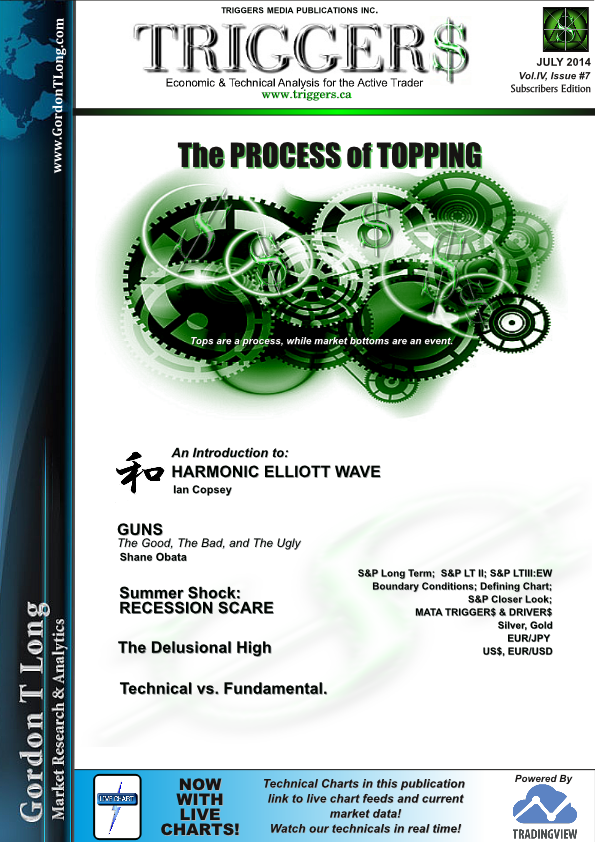 want a look inside? FREE Public Edition
issue #7, Vol IV
Welcome to TRIGGER$ – more than just another trading magazine, each issue is a complete market report for your due diligence.
Gordon demonstrates that the markets have a topping process in his Cover Story this month. His Feature article can be found in the RISK section discussing the markets current disconnect from reality.
Ian Copsey is our guest author this month. He shows us his work on Harmonic Elliott Waves.
Shane has written another article for us. This time he is looking at the state of GUNS in the US.
I offer some thoughts on Technical vs. Fundamental in the Mentor section.If you are really hung up on Fundamentals, you need to read this.
All our regular sections and analysis are here as always, giving you the need to know information about the current market.