current issue august 2015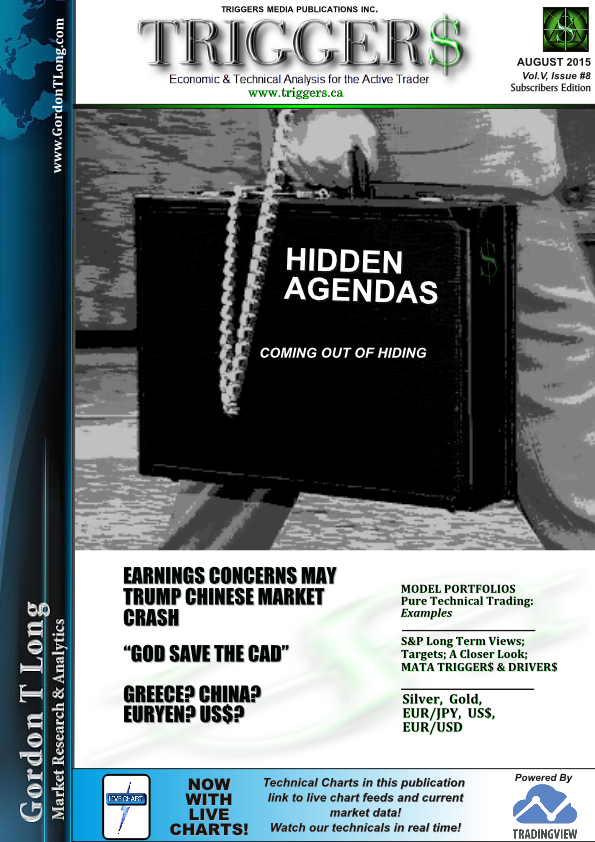 want a look inside? FREE Public Edition
issue #8, Vol V

Welcome to TRIGGER$
More than just another trading magazine, each issue is a complete market report for your due diligence!
Another great issue this month!
Gordon's cover article looks at the Hidden Agendas behind the current economics and markets. His first feature article discusses earnings and how they may be worse than the Chinese market crash; his second feature offers some thoughts on the current market drivers.
Shane discusses the state of the CAD and what may be in store.
Traders Mentor shows examples of technical trading while discussing our new portfolios project.
Targets being hit! See our thoughts on the markets for the rest of the summer.
WATCH THE HPTZ METHODOLOGY IN ACTION
NEW! Video: 2014 review / 2015 preview