current issue july 2015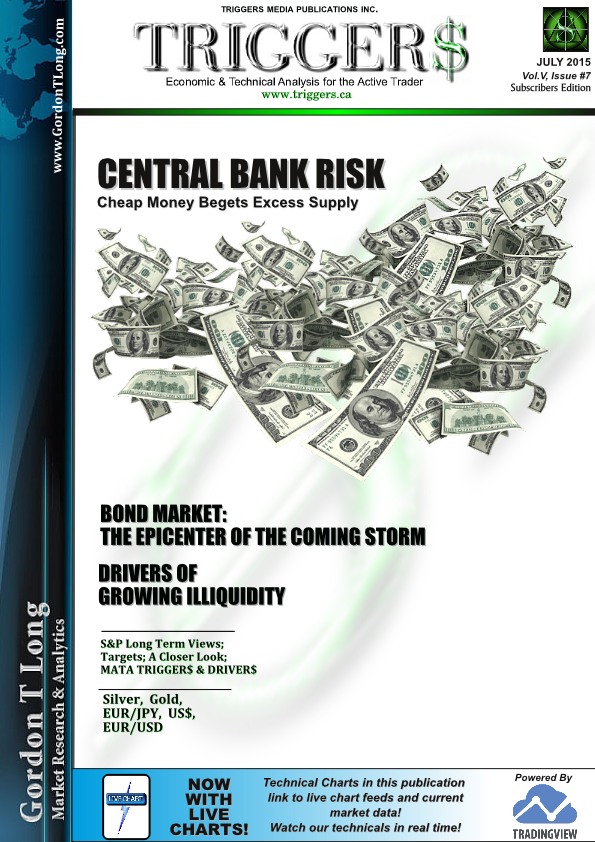 want a look inside? FREE Public Edition
issue #7, Vol V

Welcome to TRIGGER$
More than just another trading magazine, each issue is a complete market report for your due diligence!
Another great issue this month!
Gordon gives us another three great articles to contemplate this month: Central Bank Risk and the problems with cheap money; the Bond Market as the center of the coming storm; the Drivers and problems of Growing Illiquidity.
Traders Mentor looks at Preparing for Pattern Failure and discusses how to trade technically for all occasions.
HPTZ targets continue to be hit! See our thoughts for the next months markets.
All the usual is here to help expand your knowledge and understanding of our current market environment.
All our regular sections are here to add to your market perspectives and understanding.
WATCH THE HPTZ METHODOLOGY IN ACTION
NEW! Video: 2014 review / 2015 preview