current issue may 2015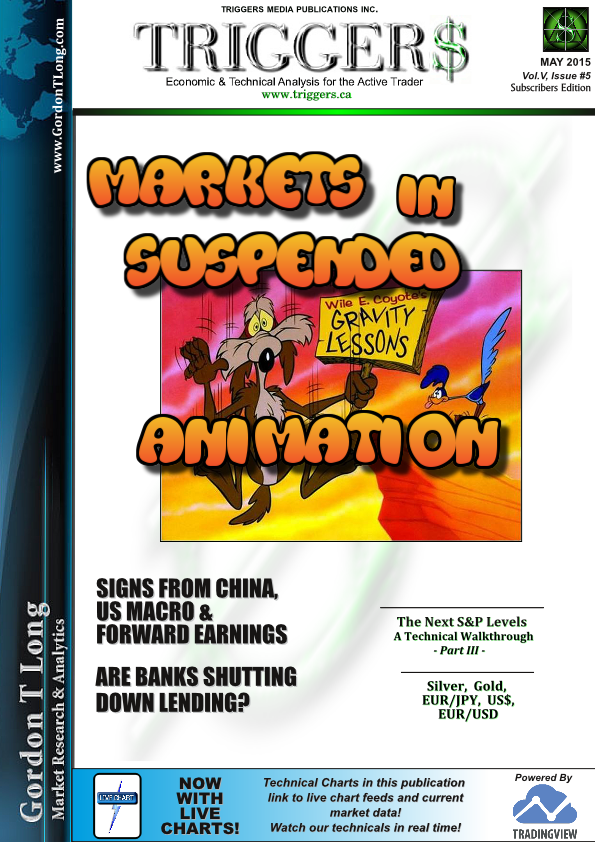 want a look inside? FREE Public Edition
issue #5, Vol V

Welcome to TRIGGER$
More than just another trading magazine, each issue is a complete market report for your due diligence!
Another great issue this month!
Gordon gives us 3 great articles this month, each offering insights in to the current MACRO conditions and possible effects to the markets. From Over-Evaluation, to Global Slowdown, to Signs from China: he discusses what we should be looking at!
Traders Mentor continues its series of articles on technical analysis and different methods to find market levels, focusing on the S&P for examples specifically because it has new highs and no previous market level data to go from.
All our regular sections are here as usual to assist in your market understanding and to offer different perspectives.
WATCH THE HPTZ METHODOLOGY IN ACTION
NEW! Video: 2014 review / 2015 preview
new report! 2014 review / 2015 preview