current issue april 2015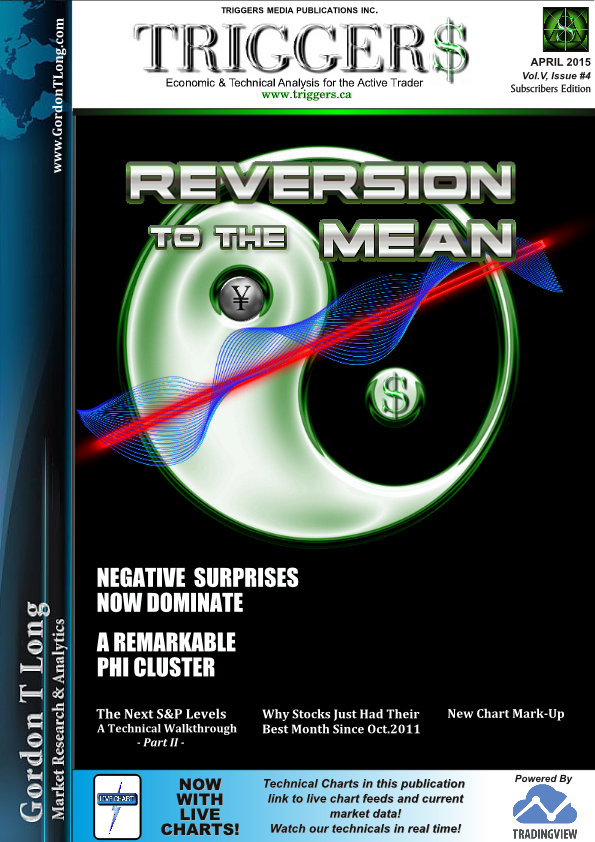 want a look inside? FREE Public Edition
issue #4, Vol V

Welcome to TRIGGER$
More than just another trading magazine, each issue is a complete market report for your due diligence!
Another great issue this month!
Gordon gives us 3 great articles this month. Reversion to the Mean considers what we might expect from a long overdue consolidation or even correction! Negative Surprises Now Dominate looks at the cracks that are beginning; and A Remarkable PHI Cluster discusses market timing and a confluence of signals.
Traders Mentor continues from last month with more technical methods for determining the next potential levels for the S&P.
HPTZ's continue to be hit!
All our usual sections and information is here as always to aid in your market understanding and knowledge!
WATCH THE HPTZ METHODOLOGY IN ACTION
NEW! Video: 2014 review / 2015 preview
new report! 2014 review / 2015 preview